The Prime Minister stood up on Wednesday and announced that England would revert to Plan B Covid restrictions, with the primary measures mandating working from home and introducing a Covid pass. So what is all the fuss about?
Covid cases across the country
Wales and Scotland already have in force the measures England is introducing. If we look at the Covid rates across the three countries, there is a negligible difference. There is nothing in the data which could identify that Wales and Scotland introduced a measure that had a significant impact on managing Covid.

Working from home will reduce the number of contacts an individual has, so there is some merit to this, but remember this only applies to office workers and many have already been working from home.
Is the Covid Pass a good idea?
So what of the Covid Pass? Before Wales introduced this, the Scientific Advisory Group warned the Government it could backfire. The 9-page document provided no support for the policy, but the Welsh Labour Government went ahead anyway – following the science remember!!
We cannot see any real impact of the measure in controlling the virus, using England as a control group, and Public Health Wales has published data showing the rates of Covid are higher in vaccinated adults than unvaccinated. I am not totally convinced they have their methods correct, but I will go with their official numbers. Mark Drakeford, the Welsh First Minister when recently challenged provided no evidence his policy is doing anything.
If you believe the Governments own numbers a vaccinated person is more likely to have Covid, so what does proof of vaccination to enter a venue do?
If we look at France and Ireland, the Covid case rates have been rising sharply in recent weeks and both countries have Vaccine Passports. You could only go to a nightclub if fully vaccinated, and what has been the outcome? It was such a failure nightclubs are now closed to curb Covid.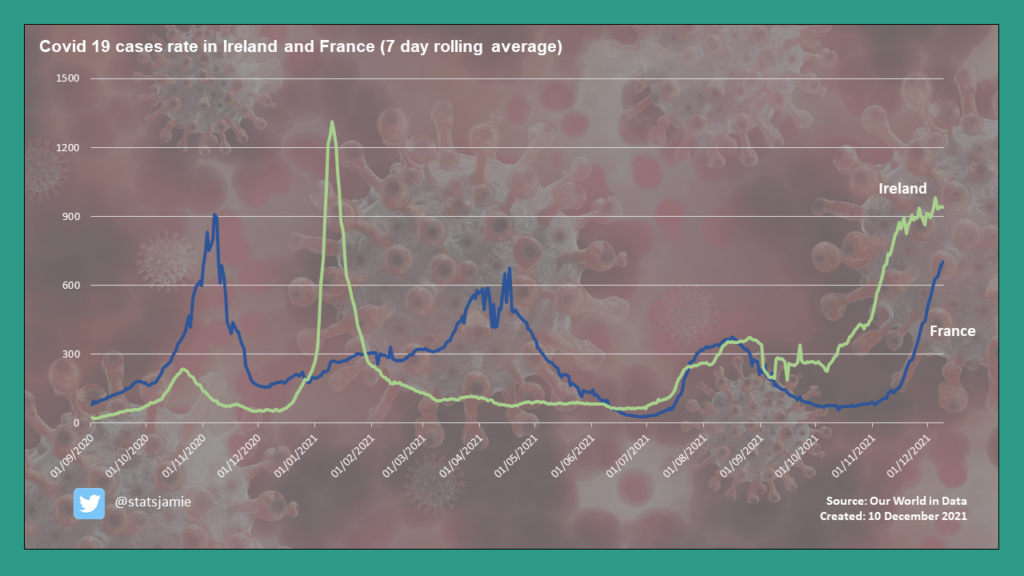 Is Covid overwhelming the NHS?
Remember, Boris Johnson said we may need to introduce Plan B if the NHS gets overwhelmed. In recent weeks we have seen the longest decline in Covid patients in hospital since the back end of last winter. Remember the Guardian scare stories back in September of up to 7,000 admissions per day if Plan B did not come into force – the numbers are a tenth of that. The impact of Covid on the NHS has reduced.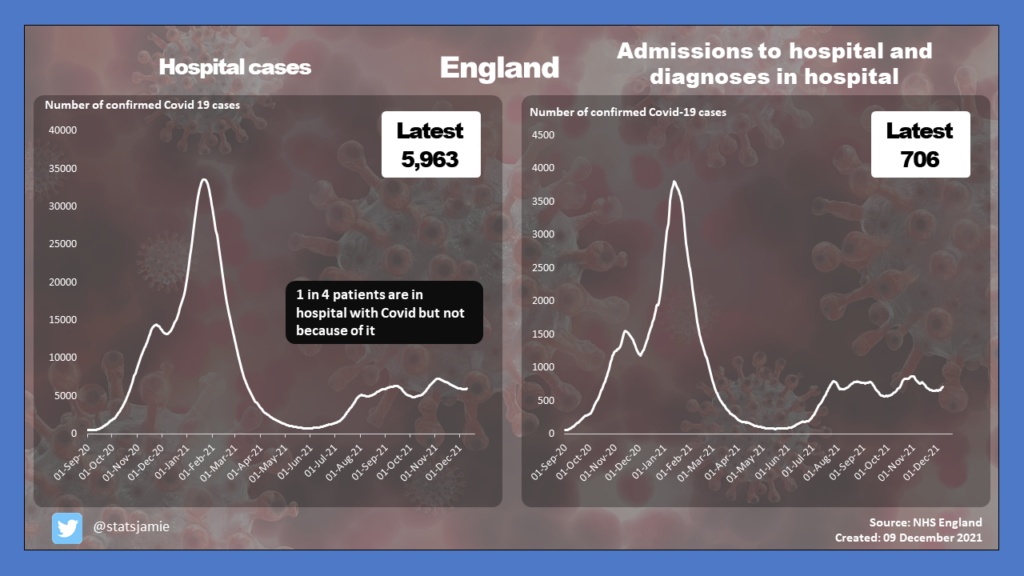 Following the science and following the data? Of course not, the Plan B Covid restrictions is just Plan Boll*cks.
Media misreporting
It has been a bad week within the media reporting Covid statistics. Many have been misleading the public with false information on the number of Covid patients in hospitals who are unvaccinated. A tweet from me highlighting Dr Hilary Jones claiming 9 in 10 Covid patients in hospital are unvaccinated when it is closer to 35% provoked a number of complaints to Ofcom. The misreporting has continued which is captured within this Twitter thread.
My recent blog talks about the numbers and patients in hospitals who are vaccinated and unvaccinated.
You can follow me for my daily stats updates on Twitter and here is a chat I did with Mike Graham on the Plan B measures on Talk Radio.